Click Here to Purchase the Battery Switching Circuit Board
About the Battery Switching Circuit Technology
This circuit board was designed by Energy Batlabs & Magnetic Impulse Tech Group LLC to allow for the switching of battery banks in your DIY energy project. This board provides the logic to be used with relays which will allow you to charge one battery bank while utilizing another during continuous operation.
Those who are familiar with the Bedini School Girl Radiant Charger will find this as a welcome solution to your battery swapping needs.  In the past experimenters had to manually swap power supplies or create their own automated solution. This charging board does the "battery babysitting" work for you.
The circuit board is made to switch between 3 discreet battery banks. USE OF NEW BATTERIES HIGHLY RECOMMENDED. This logic board is 96mm X 64mm. It requires a charger, 1 12v primary battery, 3 secondary batteries (12, 24, 36, or 48v) and 6 mechanical relays (12vdc 100A). DO NOT USE SOLID STATE RELAYS.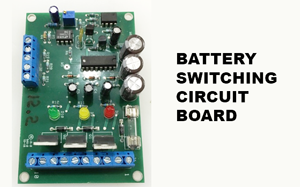 This battery switching board has one floating input (+and-) to sense load battery voltage. There is a voltage control Potentiometer on the board which sets the trip point between 9 and 16 vdc.  When the load battery voltage drops below the set point, the external relays will sequence the 3 batteries. The sequence goes between three states for each battery:
1) battery charging
2) battery resting
3) battery discharging (powering load)
This sequence continues indefinitely.
The chip on the board is a decade counter, it goes in a ten number sequence but It is reset after three. This board is designed for the experimenter as the board does not use surface mount (only thru-hole) so you are actually able to change a part yourself.
This board is a rugged design and is fused (5amp). This board has been rigorously tested by its development team. It does not come in a box, if user wishes to put this board in a box it needs to be a ventilated. The board has an adjustable resistor that can be set within a 10th of a volt (12 turns)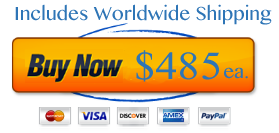 Applications / Ideas for use of Battery Switching Circuit:
1) Bedini School Girl type Radiant Charging Battery Swapping
2) Solar energy solution systems – use to help extend your energy usage
3) Wind energy solutions systems – use to help extend your energy usage
Please see pictures below for more details on the Battery Switching Circuit board.
This board is a product from Energy Batlabs & Magnetic Impulse Tech Group LLC. It is being offered through the Fix the World Organization and the Clean Energy Academy.  If you have any questions about the board or the technology, please email Geoffrey Miller at nt@energybat.com   If you have any questions about your order / shipping / payment please email Tivon or Naima at fixtheworldproject@gmail.com
This product is for the sale of one battery switching circuit board. Relays and batteries are not include and must be purchased seperately. World wide shipping is included in the price, please allow up to 30 days for delivery, but they should arrive sooner. Boards are made in and shipped from the USA.
Click on icons below for larger images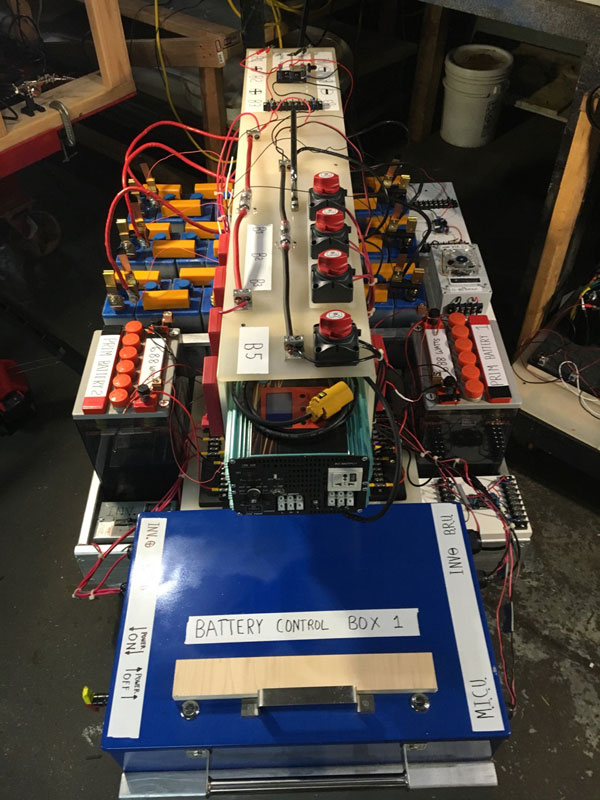 4000 WATT self running battery power unit with 8000 watt inverter,
using our battery switching circuit board from Energybat lab

.