Mobile Utility Toolbox
The Pull Out is a mobile tool/utility box. It is fully removable,completely portable and height adjustable. In short, a dynamic work station! It fits in the back of a pick-up truck and when removed, stands on legs and wheels which lower to the ground, either manually or hydraulically by remote control…. for more information email nt@energybat.com
The Pull Out unit can be loaded in or out of the truck by one person!!!
Introducing a revolutionary new advancement in the field of pick-up truck bed technology. The Pull Out is a mobile tool/utility box. It is fully removable,completely portable and height adjustable.
In short, a dynamic work station! It fits in the back of a pick-up truck and when removed, stands on legs and wheels which lower to the ground, either manually or hydraulically by remote control. The Pull Out unit can be loaded in or out of the truck by one person!!!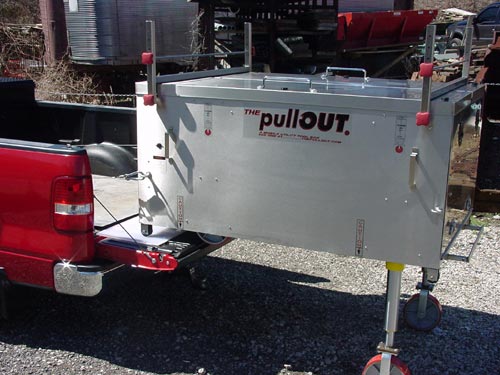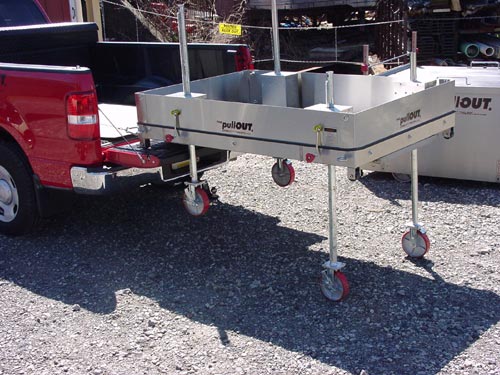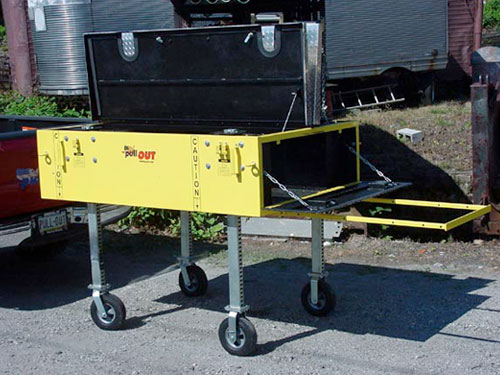 The Pull Out Corporation is looking to:
License the pull out technology to outside companies.
Supply a new retail product line to outside companies at a wholesale price.
Attract new manufacturers to make the pull out units in different areas of the United States.
Companies / sales reps. to sell the pull out units throughout the United States.
Engineering firms to engineer new pull out units.
Investments opportunities are available.
If you are interested in any of the opportunities above, please email nt@energybat.com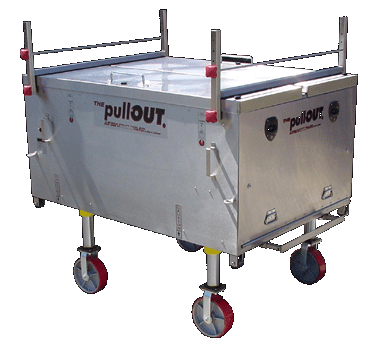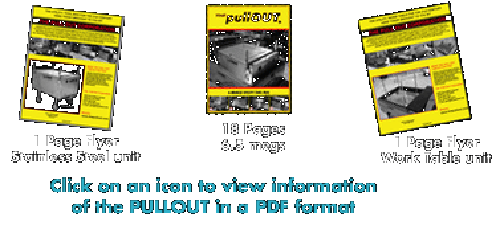 The Pull Out units work with these truck manufactures and more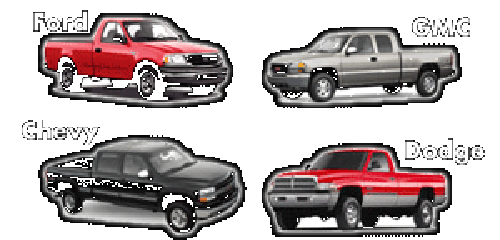 What can the Pull Out do for you!
The Pull Out provides today's contractor, carpenter, mechanic, or general pick-up truck user with the ultimate utility box. A utility box the moves easily on and off the pick-up truck in minutes. This frees up the pick-up truck for other uses. It can be outfitted for any trade or profession. Perfect for everyone from the contractor to the handyman. The Pull Out units work with most existing tool boxes already on your truck.
Miscellaneous Pull Out Photos From The Past